Zhangjiajie Xibu street introduction
XiBu street is located in WuLingYuan. It consists of water bar street, the Chinese snack street, xiangxi folk shopping street, leisure inn and creative mate. Thus becoming a complex tourism commercial pedestrian street. It is the cultural tourism collection which can not be duplicated in the core of WuLingYuan scenic spot.
6T7mFEAk0The overall planning of XiBu street combines street and yard with layout. The well combination of architectural form and dimension, with linear wave theory for the principle, contributing to the organic arrangement. Building strives to romantic, elegant and transparent, not only to reflect fashionable and rustic temperament, but also to meet the aesthetic demand.
Scene piece as the landscape elements,which based on folk interesting fun story. It strengthenes the depth and expand feeling. Technique of expression is contracted and modern, while the details are made by elaborate traditional Chinese realistic painting technique. Thus revealing elegant cultural features and adornment effect. The design of plant tries to show the actual orderly through the shadows. Meanwhile using sound, leaf color to transfer wind, moon, cloud, sun, gas, seasons and other natural information.Zhangjiajie Tourism Information Website,Avatar Toptour-English Website in China}.p TZjr
XiBu street, a fancy national palace, is getting more and more closer to us.
Translated by Sophia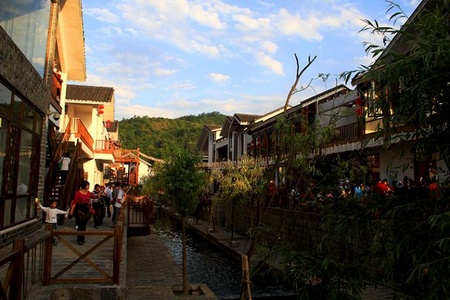 Zhangjiajie Tourism Information Website,Avatar Toptour-English Website in Chinay3pMLy!i(dyT"Z