Zhangjiajie Tourism Resources
(gy o;pgc*O:F01、Zhangjiajie City InformationZhangjiajie Tourism Information Website,Avatar Toptour-English Website in China"lfPX}n;c;}F
.I1kA4kTJ7i0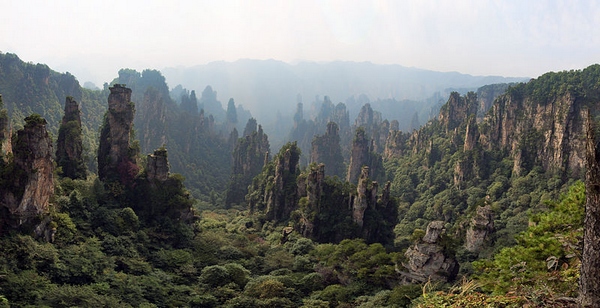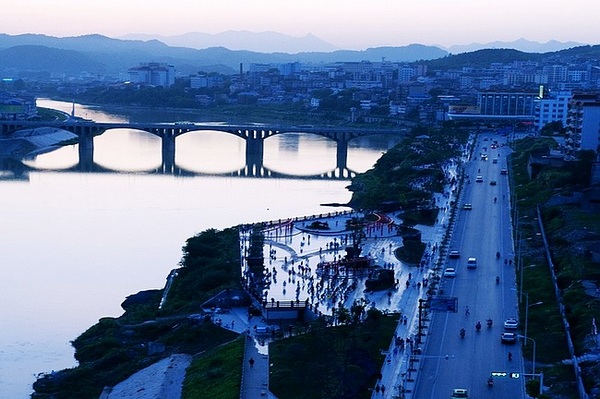 Zhangjiajie Tourism Information Website,Avatar Toptour-English Website in ChinaL8@%r[O"S
Zhangjiajie, a newly emerging international tourist city which lies on the border of Hunan Province, covers an area of 9,563 square kilometers and has a large population of 1.68 million, 60% of whom belong to the Tujia, Bai and Miao minorities. Though being not a coastal city, it is rich in water resources.Zhangjiajie Tourism Information Website,Avatar Toptour-English Website in Chinann| S Z*y ^e}(r@*}
T(F[/Xd2H0Belonging to the semitropical monsoon humid climate zone, Zhangjiajie enjoys a modest climate, abundant sunshine, flush rainfalls, fertile land and rich tourist resources.
Zhangjiajie is famous worldwide for its pristine scenery and the government's potent policy on tourist infrastructure construction which of late has boosted the region's tourist industry and made it one of the new-rising popular tourist destinations in China.Zhangjiajie Tourism Information Website,Avatar Toptour-English Website in China f!p f*I|5Q
Zhangjiajie's main tourist attraction is Wulingyuan Scenic Area on the list of UNESCO World Heritage for its lush vegetation, unique sandstone pillars, pristine waters and a wide variety of species of flora and fauna. It contains three major sights including Zhangjiajie Forest Park, Suoxi Vale, and Tianzi Mountain with a total coverage of 396 square kilometers.
Zhangjiajie city is a vibrant tourist city. Nine Percent of the city, about 500 square kilometers, has been zoned as provincial national scenic spot as well as natural reserve. Unique scenic spots and historical sites such as Puguang Temple, Yuhuang Cave, together with the former residences of renowned He Long and Du Xinwu. Altogether this area has become an attractive cultural tour destination. The local minorities' folk custom and folk Kong Fu (Material arts) are popular both at home and abroad.Zhangjiajie Tourism Information Website,Avatar Toptour-English Website in China bFh3g8_
_b(`vX\0Area:9,563 square kilometers Zhangjiajie Tourism Information Website,Avatar Toptour-English Website in China#g5BH^a7tx|
Telephone code:0744Zhangjiajie Tourism Information Website,Avatar Toptour-English Website in China4P0d%k,l6P
Zip code:427000Zhangjiajie Tourism Information Website,Avatar Toptour-English Website in China E*a4S&wM|G3}
HWE$yp'J7mRnS0Minority nationalities:Tujia, Bai, Miao, Hui and so on.Zhangjiajie Tourism Information Website,Avatar Toptour-English Website in China3Q(w OVNK? S
Zhangjiajie Tourism Information Website,Avatar Toptour-English Website in China(nj)lzR5G[+z